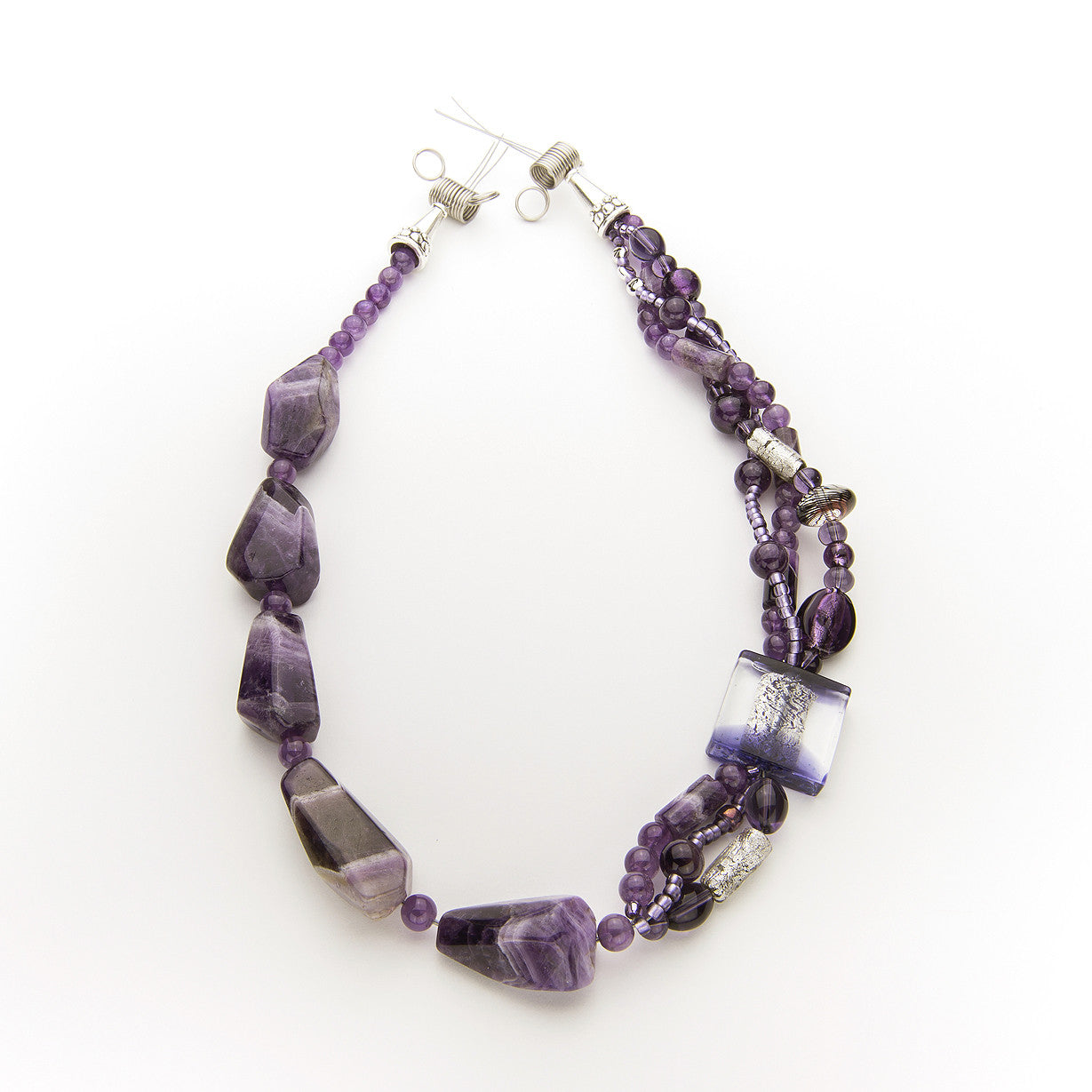 Athena - Amethyst Nugget Necklace
My grandmother loved purple. But there's nothing grandmotherly about this pairing of beautiful Brazilian polished amethyst nuggets with a stark, 'in-your-face' 30mm Venetian work of art. In this unique bead, purply-blue glass bleeds like ink across a crystal clear square, from a purple core wrapped in pure silver foil.  More pieces of foiled Murano glass plus tubes and beads of amethyst complete the necklace. Whatever you wear it with, it's bound to bring out the wisdom and warrior in you, which is what gave rise to the piece's namesake: Athena, Greek Goddess of Wisdom and War. (Speaking of wisdom and power, it's no surprise that the stone in Bishops' rings is ... amethyst!)

Energies: Amethyst, considered a stone of wisdom, enhances your intuitive and psychic awareness. It has the ability of absorb negative energy while emitting positive energy. It is mainly associated with the third eye and crown chakras, but is also known to be able to open the heart chakra. Glass has its own metaphysical properties, representing and carrying the energies of transformation, while transmitting the vibrations of the specific color energies, in this case, the purple color that denotes power within and the silver color of the moon, the feminine and introspection.

Maximum length: 23 inches, finished off to that length (or shorter), including the clasp of your choice. Click on 'Make It Yours' tab for details.