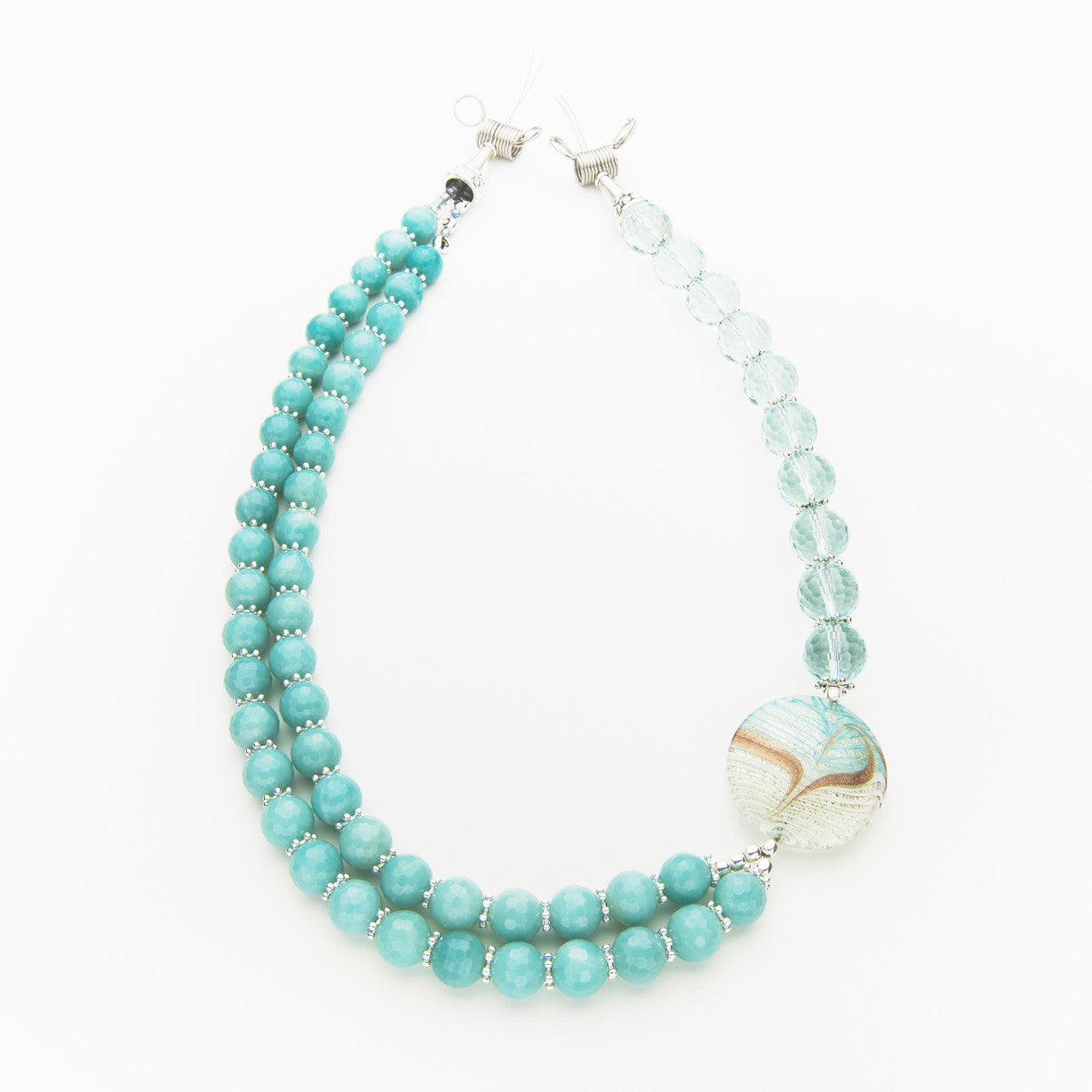 Arete - Amazonite and Blue Crystal Necklace
Although named after Arete, Greek Spirit of Virtue and Goodness, these are not your mother's pearls! Nothing 'goody-two-shoes' about these two elegant strands.  But today they could easily play the same role:  that of making the declaration that "I am here and I have impeccable taste." Dozens of beautifully faceted 12mm polished amazonite beads and faceted 16mm water-blue crystal beads all lead to the pièce de résistance. This 37mm Venetian masterpiece called the Pavone (or peacock) layers white, turquoise and aventurina over a base of white gold. Talk about impeccable taste!

Energies: Amazonite, a powerful stone linked to the heart and throat chakras, is known to pacify, soothe and harmonize. It is said to "soothe the spirit, calm the soul." By balancing energies, it helps clear your path to the spiritual dimension. It is also beneficial to communication, allowing you to see both sides of a situation, then to speak with confidence and self assurance. Blue crystal, also associated with the throat chakra, is the crystal of trust and serves as an aid to ensure that you are acting out your life as worthy of the trust of friends, acquaintances and community.

Maximum length: 24 inches, finished off to that length (or shorter), including the clasp of your choice.  Click on 'Make It Yours' tab for details.