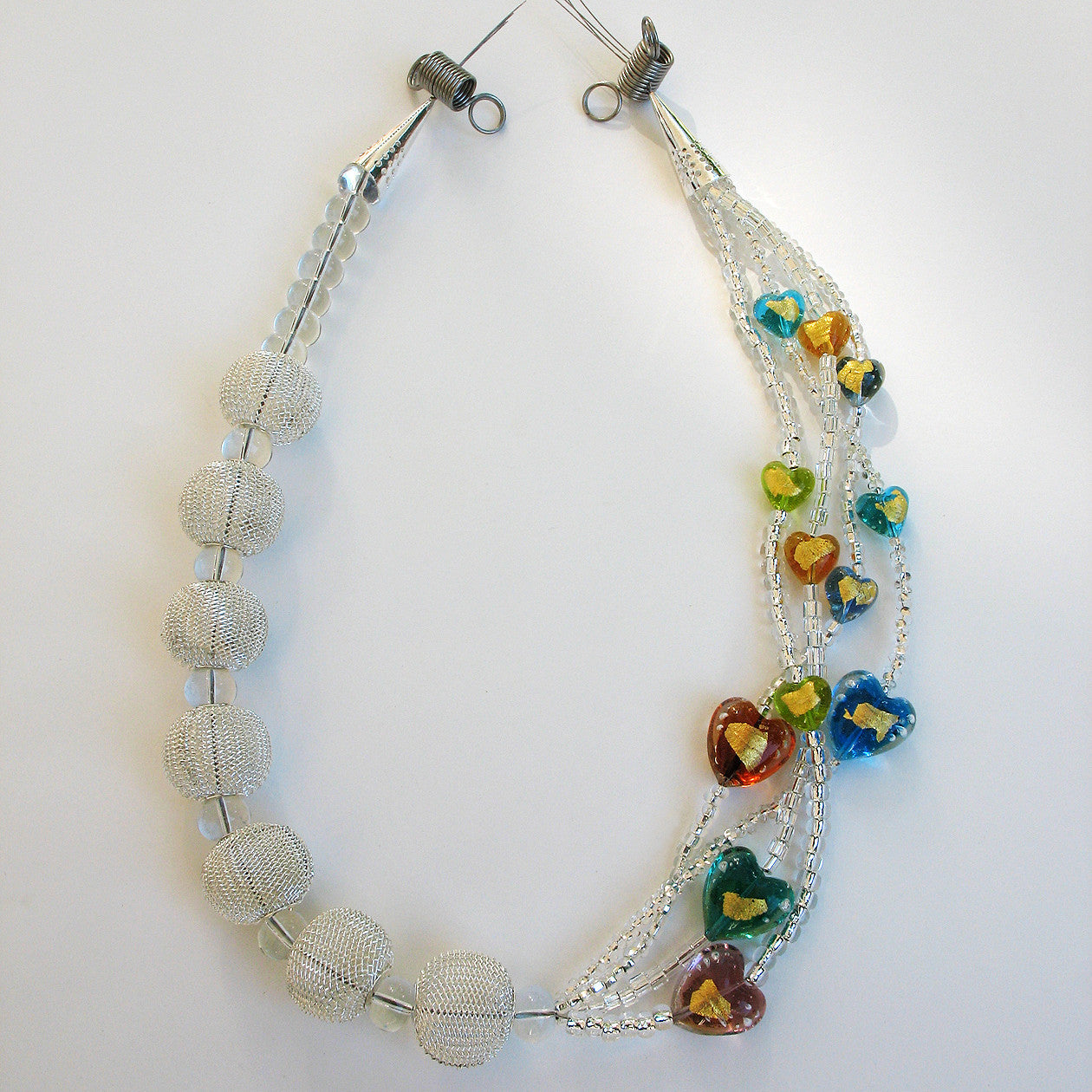 Hestia - Silver Mesh and Murano Heart Necklace
What could possibly top a dozen long-stem roses on Valentine's Day?  Well, a dozen drop-dead gorgeous hearts, hand-blown by a master glass maker in romantic Venice, Italy!  Four 20mm and eight 13mm hearts fly up one side of this necklace, each heart with a randomly placed patch of 24kt gold foil on each of its sides.  Each has a center of colorful Moretti glass, encased in crystal clear Murano glass that highlights the bubbles that prove each one is blown by hand.  Airy silvered wire mesh balls balance the other side of the necklace, while keeping it all as light as the magical flying hearts.  Named for Hestia, the Greek Goddess of Love and Marriage ... wear this necklace and know that you are loved!
Energies:  Glass, with its transformational energies, transmits the vibrations of its specific color.  From purple to blues to amber to greens, this glass brings a true rainbow of good energy.  The silver of the mesh balls taps into the feminine "yin" energies, including moon energies.  It removes or neutralizes negativity and enhances intuition, dreams, psychic abilities and psychic workings.
Maximum length: 22 inches, finished off to that length (or shorter), including the clasp of your choice.  Click on 'Make It Yours' tab for details.  And, if it's a gift and the length and/or clasp need to be changed later, just mail it back and we'll gladly make that change for her!