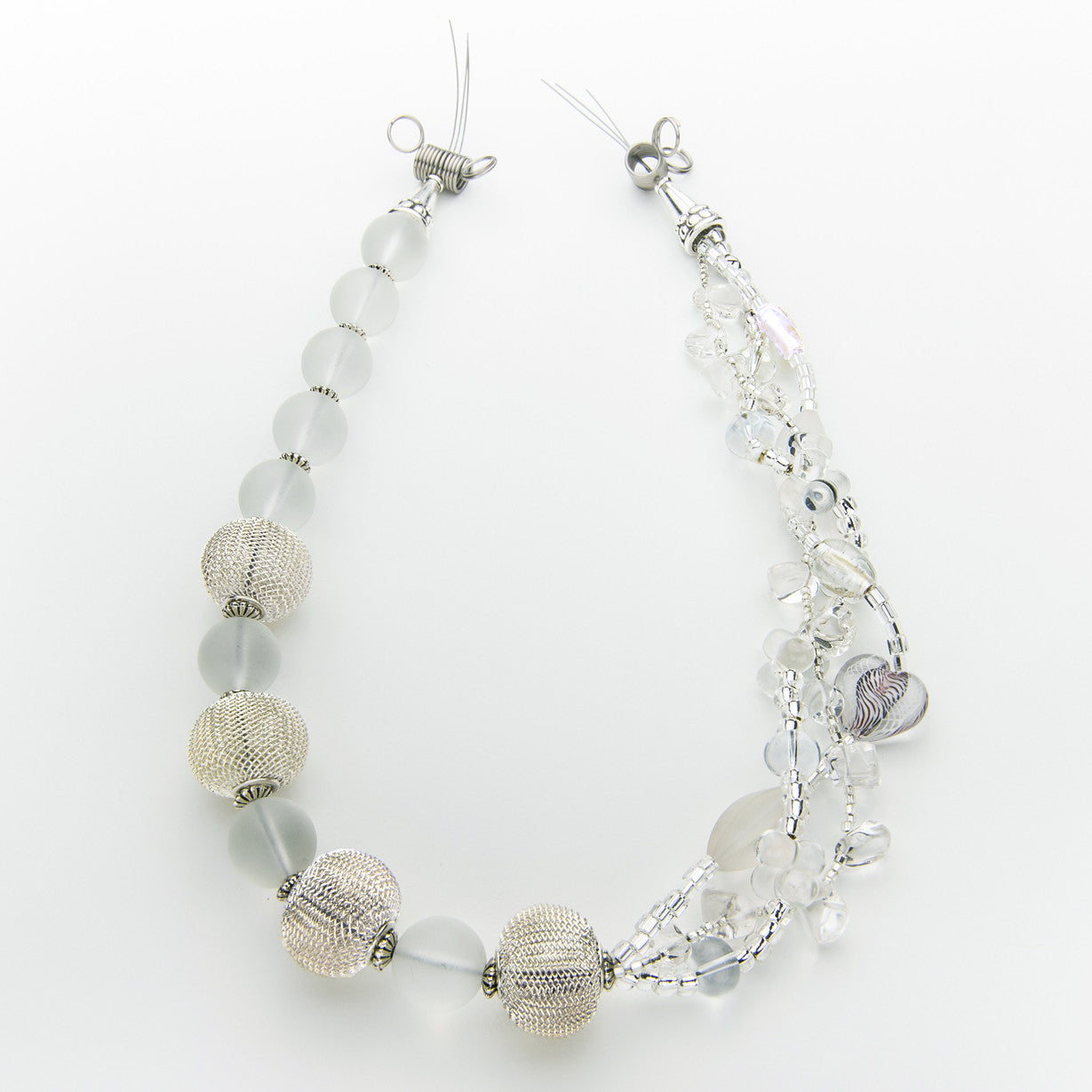 Hemera - Silver Mesh and Crystal Necklace
[This piece sold so fast, it never made it beyond a point-and-shoot camera.  So forgive the photo quality!]
With dawn comes light.  Daylight.  This piece was named for Hemera, Greek Goddess of Daylight.  And whether it's 8 a.m. or midnight, this necklace of silver mesh and frosted crystal makes it feel as if the sun is shining.  Airy silver mesh beads alternate with frosted crystal beads on one side.  On the other, long frosted crystal beads are joined by several kilowatts of clear art glass, crystal and Murano glass beads.  The result is that you can't possibly have a gloomy day wearing this beauty!
Energies:  Glass, with its transformational energies, transmits the vibrations of its specific color energies.  In this case, the glass is almost entirely clear.  Clear glass is excellent for amplifying the energies of any other colors.  Here the only color comes from the mesh beads, so all amplification is focused on the energies of silver.  Silver, whether the color or the metal, taps into the feminine "yin" energies, including moon energies.  It removes or neutralizes negativity and enhances intuition, dreams, psychic abilities and psychic workings.

Maximum length: 23 inches, finished off to that length (or shorter), including the clasp of your choice.  Click on 'Make It Yours' tab for details.